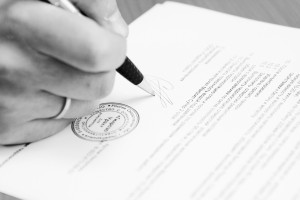 Trust administration services may be of interest to those individuals who are no longer able to manage their financial affairs, require a trustee due to the terms of a trust, or for those who simply wish to have a professional trustee manage their financial and/or personal affairs. The Trustee must manage the Trust as expressed in the terms of the legal trust document.
A trust is a legal document in which a person names a trustee or successor trustee to manage most or all of their money and property. This legal instrument can also document the grantor's wishes for the management of their personal affairs. The documents used to create a trust are drawn up by an attorney.
Burman Estate Services offers Trust administration services for those individuals who wish to have their assets managed within a trust. Your attorney can tell you whether you would benefit from this estate planning tool.
Serving as Trustee in the State of Oregon may require court appointment.