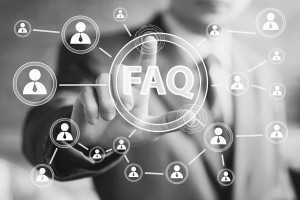 What is a Professional Fiduciary?
A Professional Fiduciary is a person or institution named in your legal documents to act on your behalf to manage your affairs and carry out your wishes when you are unable to. This can be necessary before your death should you lose capacity to manage your own affairs or simply because you prefer to have your affairs professionally managed. Your Professional Fiduciary can carry out your wishes in a variety of ways as; Power of Attorney, Health Care Agent, Trustee or Successor Trustee, and Personal Representative.
At Burman Estate Services we are not attorneys. You need to work with an attorney to design your estate planning documents to reflect your wishes. During the process of drafting your estate plan, your attorney will ask you to name a person to act on your behalf when you cannot or do not wish to manage your own affairs.
What are the responsibilities of my fiduciary?
The fiduciary you select must be capable of and have the time to devote to handling the responsibilities you have delegated.  The greater the value of the assets, the needs of your beneficiaries, or special concerns such as the operation of a business, the greater the capabilities must be of your chosen fiduciary.
Since your fiduciary is charged with gathering your assets, satisfying your liabilities and distributing your estate, he or she must be able to make prudent financial decisions while communicating effectively with your beneficiaries.
Who are the beneficiaries of my estate? Are there any special family circumstances to consider?
Your fiduciary must be able to communicate effectively with your beneficiaries. Your fiduciary needs to show fairness when there is more than one beneficiary.
It is wise to choose a fiduciary in close proximity to assets requiring management or beneficiaries needing assistance.
If you foresee potential conflicts amongst beneficiaries, you need to give greater thought to the person you select. You will want to consider a professional fiduciary.
How long will my fiduciary be required to act?
The personal representative typically serves for a shorter period of time than a trustee-anywhere from four months to a couple of years. During that time the personal representative is responsible for collecting and protecting estate property, filing tax returns, paying claims, liquidating assets, preparing accountings, and ultimately distributing assets to those named in the will. These duties cease when the estate is complete.
A trustee's duties may need to continue for a longer period of time, requiring a trustee with expertise managing trust funds to generate both income and long-term growth.
The trustee must decide what distributions should be paid to beneficiaries. Is it appropriate to buy Chris a new car? How large a house payment is affordable? The trustee will need to have the judgment to make these decisions, and the strength to say "no" to beneficiaries' requests when necessary.
Family Member or Professional? How do I decide?
You may be tempted to name a family member or friend as fiduciary because they won't charge a fee for their services or because they have personal knowledge of your family and your desires. However, administering an estate or trust requires regular, dutiful and skilled attention. A fiduciary is personally liable to properly administer the estate or trust.
In addition, while having familiarity with your family can be an advantage, it can also make it difficult for the fiduciary to say "no" to requests by a beneficiary. By removing the burden of financial management from family members, they are free to enjoy their relationship with you and each other without the responsibility and accountability that is essential to the proficient management of your assets.
Many professionals have experience investing, managing real estate and business affairs, and dealing with tough issues or difficult beneficiaries. Professionals have the resources available to prudently manage trust funds, prepare the necessary accountings and tax returns, and report to the beneficiaries on a regular basis.
The skill professionals exercise in preserving estate value will make their fee money well-spent.
Independent Professional Fiduciaries, Banks, and Trust Companies specialize in providing fiduciary services.
Selecting a fiduciary to implement your estate plan is a very personal choice, but selecting the right fiduciary can give you the confidence that your well-established plans will be carried out properly and according to your desires.
What if I already have an attorney?
A Professional Fiduciary does not replace your attorney. The fiduciary works with your attorney by carrying out the administrative and financial duties documented in your estate plan. These functions are not typically performed by your attorney.
How much will it cost to use a Professional Fiduciary?
The fee paid to your fiduciary will vary depending on the capacity in which they serve. Fees for a Personal Representative are set by law and are the same regardless of who serves in that role. Fees for Trust Administration and Consulting vary depending on the responsibility and size of assets. Please contact Burman Estate Services if you wish to discuss rates with us or to request a copy of our current fee schedule.